Finding a Shared Room for Rent is one of the toughest things you will have to go through. Finding an ideal room, within the budget, with a comfortable living environment and cooperative roommates is a real challenge itself. The things can take the worse turn when you are in a city you have never been to and the language is not known to you.To help you get out of the situation, we are going to give you several useful tips that would help you find Shared House Rooms To Let in the Reading, UK.
Scan Social Media– Various social media marketing platforms have gained immense importance in the last a few years. Utilize these great platforms to make the research work easy for you. Go through the advertisements people have shared on the social media to help find a right shared room according to your needs.
Location matters– It is extremely important to check the neighborhood when you are searching for a shared room. Check the proximity of the location to the commonly visited places such as grocery shops, chemists, malls, etc. Moreover, check if the area is easily accessible by buses, cars or taxis. You can research online to get more information about the location to help make a right decision.
Once you have covered the basics, now is the time to know everything about the personality and lifestyle of your roommate. Know is he/she is still studying or working somewhere? Be clear about your preferences so that you can find an ideal match.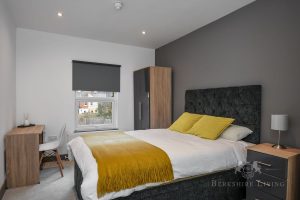 After you have researched everything in detail,we advise you to meet and greet the landlords and the roommates whom you will be sharing the room with. This is important because you normally get a good feel about the people on phone or email but the reality is quite different from the truth. At least spend some time with both the parties before you sign a bond.
These tips would help you find ideal Shared Rooms for To Let in the Reading, UK.
Visit Today!
If you need help in finding an ideal Shared room for rent, get in touch with the experts at Berkshire Living. They help working and corporate professionals find an ideal room for rent. Visit their website for more information.