Area Guide

Moving or Considering Moving to Reading?
Reading is one of the south east's largest towns boasting a strong professional and social community including vibrant nightlife.
Only 25 minutes from London by train, with trains running every five minutes or so, Reading is home to many of the city's commuters. Reading also has easy links by road or rail to nearby cities such as Oxford and Bicester Shopping Village as well as those farther afield like Birmingham and the Bullring.
Within Reading itself home to 750,000sqft shopping centre known as the Oracle, many shopaholics venture into Reading to indulge in spending sprees!
Furthermore it is also home to an array of pubs, bars and boutique restaurants over looking the river that really changes the face of the town well into the night.
Beyond the hive of social activity, Reading offers beautiful riverside walks on the Thames. The diversity of Reading makes it a great place to live and work
In the Telegraph's study in 2014, entitled, 'The Top Places to Live in England & Wales' with Reading coming an impressive twelfth and a few years on with further new buildings and shops opening up to the public it is clear to see why this town is soon be well within the Top 10!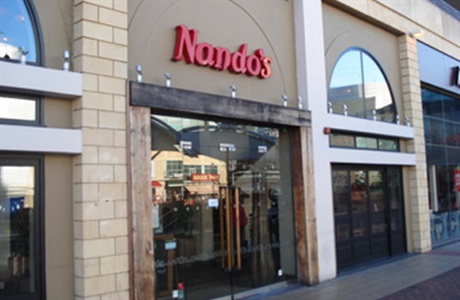 Nandos Restaurant
If you love your chicken, this has to be the number one spot to visit. 2 central restaurants within the Reading area!
Oracle Dining
If you are looking for a bite to eat after a hard day shopping or before  a big night out, then look no further than the variety of restaurants situated by the Oracle!
Coconut Bar & Kitchen
A fabulous bar area to enjoy a bite of thai fusion flavoured food and delicious cocktails!
Be At One
Renound London cocktail bar Be At One opens in Reading as the first bar outside the Capital. Some great 241 cocktail deals 7 days a week!
Pure Gym
Available to use 24/7 with 2 locations within Reading, Pure Gym offers low cost facilities for those looking to benefit from the gym!
Madejski Stadium
Home to championship Reading FC as well as Premiership Rugby team London Irish, why not pop down for a day out watching one of these elite teams battle to victory!
Choose from a variety of well known shopping stores to stock up on your weekly groceries (and a bottle of wine perhaps!)